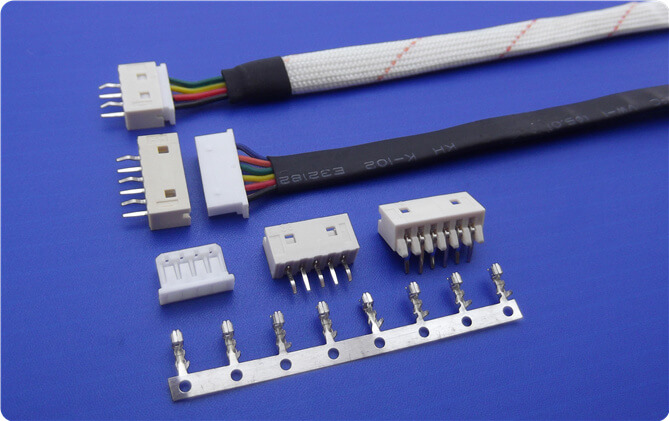 SCT2002 SERIES
SCT2002 series are replacement of Molex's 2.0mm MicroBlade™ Connection System.Providing compact, flexible and economical solutions for 2.00mm pitch applications.
| | |
| --- | --- |
| Compatible | Molex MicroBlade™ Connection System |
| Pitch | 2.0mm |
| Poles | 2-15 poles |
| Current rating | 2A (AWG#24-#30) |
Cable Assemblies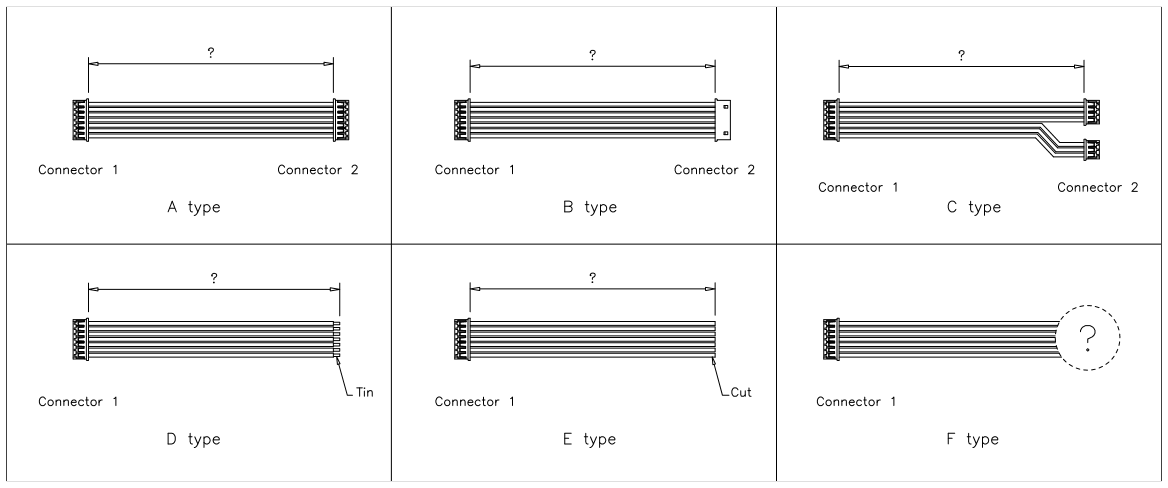 | Item | Spec. |
| --- | --- |
| Part No. | SCT2002 |
| Compatible: | Molex MicroBlade™ series connector |
| Pitch - Mating Interface | 2.0mm |
| Circuits | 2-15 |
| Applicable wire: | AWG#24-#30 (Max.OD:1.5mm) |
| Current Rating: | 2A |
| Voltage Rating: | 250V |
| Temperature Range: | -25°C~+85°C |
| Contact Resistance: | 20m Omega Max |
| Insulation Resistance: | 1000M Omega Min |
| Withstanding Voltage: | 1000V AC/minute |
Molex 51004 2.0mm pitch cable connector
Molex 51004 2.0mm pitch connector is a wire to board connector which belongs to the microblade types of the connector as manufactured by Molex. The connector basically finds its applications in both industrial and consumer data devices. The connector is best known for the economical solution that it provides.
Features
Compact design
The size of the connector is kept low profile as per the desired industry demands. The compactness of the connector allows it to be used in all sorts of pitch applications. Due to compact design of 5.88mm maximum height, it saves a lot of space on the board.
Box style contact
Box style contact is the most improvised version of the contact that is used in connectors these days. The connector of 51004 series makes use of box style contact.
Friction lock
The friction lock feature of the connector enhances the retention capacity of the connector as long as the PC board is concerned. This feature of the connector also increases the mating capability of the connector to a great extent.
Blade-type pins and fully protected contact area
Blade-type pins emphasize on the mating capability of the connector with the circuit. The contact area remains decontaminated from the foreign bodies because of the unique design of contacts.
Applications
The connector mates well with different headers belonging to different other series and hence it is used in various industrial applications.
The connector finds its application in automotive, home appliance manufacturing, medical and IT industry. In the automotive sector, the connector is used in display panels, in the medical industry the connector is used in patient monitors and in IT manufacturing industry, the connector is used for manufacturing computer, notebook PC and many more.
Part No. Cross reference
Housing & Terminal
| SCONDAR P/N | Molex P/N | Molex P/N |
| --- | --- | --- |
| SCT2002T-P | 502128000 | 502128100 |
| SCT2002H-2P | 510040200 | 510650200 |
| SCT2002H-3P | 510040300 | 510650300 |
| SCT2002H-4P | 510040400 | 510650400 |
| SCT2002H-5P | 510040500 | 510650500 |
| SCT2002H-6P | 510040600 | 510650600 |
| SCT2002H-7P | 510040700 | 510650700 |
| SCT2002H-8P | 510040800 | 510650800 |
| SCT2002H-9P | 510040900 | 510650900 |
| SCT2002H-10P | 510041000 | 510651000 |
| SCT2002H-11P | 510041100 | 510651100 |
| SCT2002H-12P | 510041200 | 510651200 |
| SCT2002H-13P | 510041300 | 510651300 |
| SCT2002H-14P | 510041400 | 510651400 |
| SCT2002H-15P | 510041500 | 510651500 |
| SCT2002H-16P | 510041600 | 510651600 |
Vertical Header
| SCONDAR P/N | Molex P/N | Molex P/N |
| --- | --- | --- |
| SCT2002WV-2P | 530140210 | 532530270 |
| SCT2002WV-3P | 530140310 | 532530370 |
| SCT2002WV-4P | 530140410 | 532530470 |
| SCT2002WV-5P | 530140510 | 532530570 |
| SCT2002WV-6P | 530140610 | 532530670 |
| SCT2002WV-7P | 530140710 | 532530770 |
| SCT2002WV-8P | 530140810 | 532530870 |
| SCT2002WV-9P | 530140910 | 532530970 |
| SCT2002WV-10P | 530141010 | 532531070 |
| SCT2002WV-11P | 530141110 | 532531170 |
| SCT2002WV-12P | 530141210 | 532531270 |
| SCT2002WV-13P | 530141310 | 532531370 |
| SCT2002WV-14P | 530141410 | 532531470 |
| SCT2002WV-15P | 530141510 | 532531570 |
| SCT2002WV-16P | 530141610 | 532531670 |
Right-angle Header
| SCONDAR P/N | Molex P/N | Molex P/N |
| --- | --- | --- |
| SCT2002WR-2P | 530150210 | 532540270 |
| SCT2002WR-3P | 530150310 | 532540370 |
| SCT2002WR-4P | 530150410 | 532540470 |
| SCT2002WR-5P | 530150510 | 532540570 |
| SCT2002WR-6P | 530150610 | 532540670 |
| SCT2002WR-7P | 530150710 | 532540770 |
| SCT2002WR-8P | 530150810 | 532540870 |
| SCT2002WR-9P | 530150910 | 532540970 |
| SCT2002WR-10P | 530151010 | 532541070 |
| SCT2002WR-11P | 530151110 | 532541170 |
| SCT2002WR-12P | 530151210 | 532541270 |
| SCT2002WR-13P | 530151310 | 532541370 |
| SCT2002WR-14P | 530151410 | 532541470 |
| SCT2002WR-15P | 530151510 | 532541570 |
| SCT2002WR-16P | 530151610 | 532541670 |